First of all, I want to apologize again for not being able to get Friday Faves posted last week when I was on vacation. I should have just scheduled the post before I left because the Internet Explorer browsers on the computers in the hotel business center were an old version and didn't support blogger. With that being said, feel free to link-up your Fri Faves from last week in this post as well.
Moving right along ....
I have a few vices, one of which is reality TV, so this week I decided to "theme" my Friday Faves post and highlight some of my favorite reality TV moments, shows, characters, etc. I'm only going going to discuss shows currently in season by the way. Your Friday Faves does not have to be reality themed (obviously), but link-up at the bottom of this post!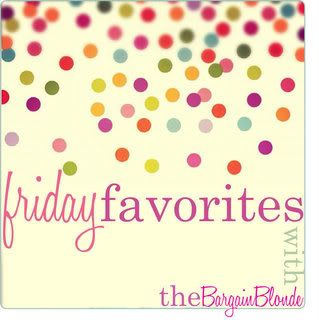 The final season of the original (OG) Teen Mom cast premiered this week and it was 2 hours of heart string pulling TV. Yes, I'm 27 years old and shed several tears listening to Farrah read her letter to Derek's grave, Catelynn and Tyler have their 2-year visitation with Carly and then Tyler admit he wished sometimes that Carly called him, "Daddy." WAAAH! I was a mess.
Million Dollar Listing LA is back! I love me some MDL. The boys are hot (even though 2 play for the other team) and the drama this season looks fierce. I can't wait to see the feud between Heather and Madison unfold. And while there is something about Josh Altman's cocky attitude that attracts me, I am #TeamMadison all the way.
The bad bitches of Mob Wives Chicago on VH1. I got hooked on the Mob Wives from NY/NJ and this spin-off is filling my void since season 2 of the original wives just ended. Their lifestyle fascinates me and quotes like,

"Do you want me to stab you now, or do you want me to stab you later?" make me laugh out loud. Because these crays are serious. They will stab a hoe.
I don't even want to waste my time talking about these two. Just know I harbor a lot of disdain for them and they both make my skin crawl.

Emily's season of The Bachelorette is starting to bore me except when she told Kalon he could get the f@*% out! That, I loved. I'm hoping this season starts to pick up, but I'm not holding my breath.
Heather Dubrow from Real Housewives Orange County. Home girl was on Love Connection back in the day ... Need I say more? And have you seen her house? I die. I thought she was going to be super pretentious, but I love her delivery and every thing that comes out of her mouth about Alexis. I can't get enough of her and her hubs, Terry.
Another RHOC lady makes the list: Gretchen Rossi for best hair and make-up. I was lusting over this look above in this week's episode. Seriously, I need my hair and make-up to look like this every day. Gretchen, come be my bestie and teach me your ways.
OK, I could go on and on and on picking reality TV faves, but I must stop for today. I might do a part 2 of this next week. You're turn ... link-up your Friday Favorites below.
What would you pick as your selections for my favorite categories this week?